Choose your location to see content specific to you.
CAMPANILE CLERMONT FERRAND SUD – Issoire
About the hotel
Campanile Clermont-Ferrand Sud – Issoire is a three-star hotel located two kilometers from the city center and the Saint-Austremoine abbey. Those traveling for work can benefit from the hotel's convenient location near the industrial and business districts of Chapeau Rouge and Lavaur-La Béchade.
The hotel is situated in close proximity to junction 12 of the A75 highway, placing guests in a prime position to explore the rich history of Issoire. Visitors will also have the ability to easily access the Grand Sancy ski area.
There are 43 contemporary rooms available, all of which are air-conditioned and spacious enough to accommodate an additional bed for those traveling with their families. Each room in the hotel comes with a range of amenities such as a coffee-maker, free Wi-Fi access, a telephone, and a flat screen TV. Some of these rooms have been modified to make them wheelchair accessible. The hotel also provides parking, giving its guests somewhere safe to store their vehicles throughout the duration of their stay.
Breakfast is served from 6:30am to 9:00am on weekdays and 7:00am to 10:00am over the weekends. Lunch is available from 12:00pm to 2:00pm and dinner from 7:00pm to 10:00pm. Meal trays can also be reserved until 11:00pm. The hotel houses its own modern and air-conditioned restaurant, which is open every day of the week. Patrons have the options of traditional French cuisine, seasonal dishes, and a menu which varies daily.
Whether traveling for business or leisure, Campanile Clermont-Ferrand sud – Issoire is a fine choice for anyone looking for affordable and comfortable accommodation.
Things to do
Tours and Attractions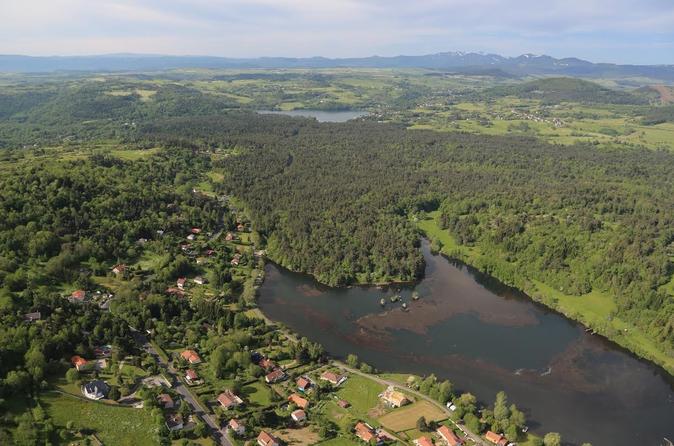 Pilot Training Courses in Auvergne
Master the rules and regulations of flight with these pilot training courses in Auvergne. Opt for the theoretical individual autogyro pilot, the passenger carriage autogyro, or the practical course with your own plane (fuel at own expense). During your course, learn about aerodynamics, navigation, regulation, and weather patterns, and master the controls of your MAGNI M24 gyroplane. As a reward for passing the course, take to the skies over the Auvergne region and enjoy sweeping views over the forests, lakes, and valleys for which the area is famous.
From: £ 27.14
Points of Interest
Area Highlights