Choose your location to see content specific to you.
CAMPANILE LYON CENTRE – Berges du Rhône
About the hotel
Conveniently located close to the center of Lyon, Hotel Campanile Lyon Centre – Berges Du Rhône is the ideal base for business trips and vacations in the city. In easy reach of Eurexpo Exhibition Centre, the Part Dieu financial quarter, and Place Bellecour, guests on business or simply vacationing in the city can take full advantage of the convenience and affordability of stays with Hotel Campanile.
Only half an hour via the Rhône Express from Saint Exupéry airport, and easily accessible by highways A6 and A7, venues such as The Halle Tony Garnier and Gerland stadium are both nearby. Historical attractions such as Vieux Lyon and Basilica in Fourvière are also in easy reach, placing guests in the perfect location for full exploration of the city.
The hotel features 126 rooms, accommodating single travelers to parties of four, and all are air-conditioned, coming with en-suite bathrooms. Hairdryers, TVs, coffee-making facilities, and work areas are also provided in each room, and Wi-Fi is free throughout the hotel. Ideal for families or business trips, rooms are modern, comfortable, and able to cater for any type of traveler. Disabled facilities are available for guests of limited mobility.
Breakfast is served as a delicious, extensive buffet in the hotel restaurant, featuring fruits, cold meats, and pastries. The Le Comptoir bar area serves snacks and drinks throughout the day and cocktails in the evening.
A fantastic choice for business travel, Hotel Campanile Lyon Center – Berges Du Rhône features a meeting room, complete with modern business amenities, including projectors, DVD players, screens, and Wi-Fi.
Things to do
Tours and Attractions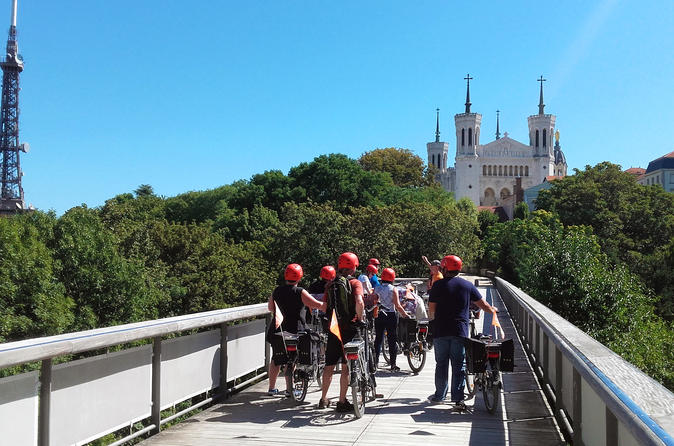 Lyon Electric Bike Tour with Food Tasting
Visit top Lyon attractions and get a taste of France's culinary capital on this electric bike tour, a nearly effortless way to sightsee. Exploring Lyon's UNESCO World Heritage with a guide, ride along the Rhône and Saône River and through the Golden Head Park, spin through Place des Terreaux, and break at a local eatery to enjoy regional specialties. You could enjoy either a platter of cold cuts and cheeses with a glass of wine or a home made cake with refreshments or hot drinks regarding the partner, the hour and the day of your visit. After this tasting break, go to visit the must-see Basilica of Notre-Dame de Fourvière and admire the views of the whole city. Your group size is limited to 10 to ensure a more personalized experience.
From: £ 64.01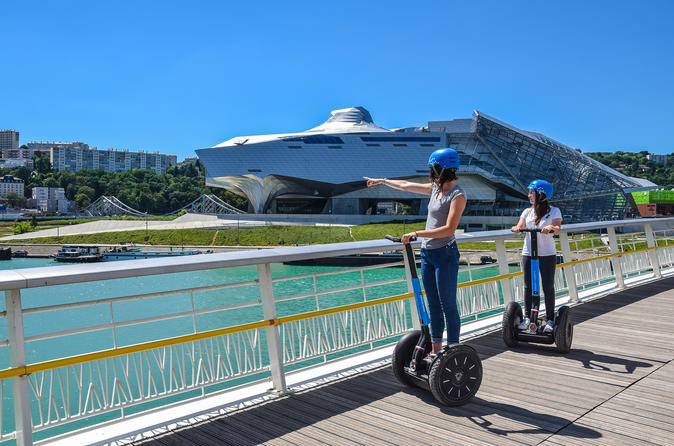 Lyon Confluence 1,5-H - Segway Tour
Discover the new contemporary district of Lyon during this 1,5-hours tour to by Segway. Follow your guide through an urban route between the Rhone and Saône rivers. This experience, easy and fun, is perfect to ride the Segway in a long way and to learn more about this amazing district.
From: £ 38.40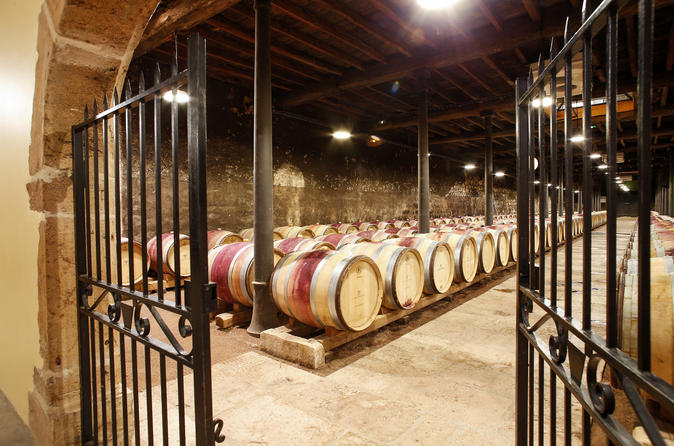 Le Hameau Duboeuf Station Pass
Hameau Dubœuf, the biggest wine theme park in Europe.
The Hameau: Whether you come with family or friends, as an expert or a novice, come and explore the world of vines and wine at the Hameau Dubœuf! It is spread over 30 000 m2 in the heart of the Beaujolais and reveals all the secrets of our vineyards, their history, and their winemaking techniques in an unusual and fun way.
From: £ 16.46
Points of Interest
Area Highlights