Choose your location to see content specific to you.
CAMPANILE ROTTERDAM OOST
About the hotel
A comfortable and accommodating hotel designed with guests in mind, Campanile Rotterdam Oost is perfect for discovering the delights of both Rotterdam and the neighboring cities. Suitable for tourists and business travelers alike, this hotel provides high-quality amenities.
Close to the A20 and A16 highways, the hotel is also a 10-minute walk from the Rotterdam Alexander metro and train station. Campanile Rotterdam Oost also offers free on-site parking for its hotel guests.
The hotel provides 47 convenient and affordable rooms, 24 of which have a double bed and 22 of which have single beds. Rooms are fitted with an LCD TV, coffee and tea-making facilities, a desk, a bath/shower, and a hairdryer in the bathroom. Two rooms have been modified to accommodate disabled guests, with grab rails and a special seated bath in the bathrooms.
Campanile Rotterdam Oost's restaurant seats 50 people and is open from Monday to Thursday. Guests can dine at the hotel's two terraces – the front terrace seats 36 and the rear terrace seats 12. Between 6:30am and 9:30am (or between 8:00am and 11:00am on weekends), guests can enjoy a balanced breakfast. Lunch is served from 12:00pm to 2:30pm and dinner is served between 5:30pm and 9:30 pm.
Visitors to the hotel on business can utilize one conference room, the total capacity of which is 25 people. An overhead projector and a whiteboard are both included. Guests can specify the layout of the tables and chairs. The room is available for hire by the session (morning, afternoon, or evening). With numerous facilities for vacationers as well as professionals, Campanile Rotterdam Oost is perfect for exploring the wonders of Holland.
Things to do
Tours and Attractions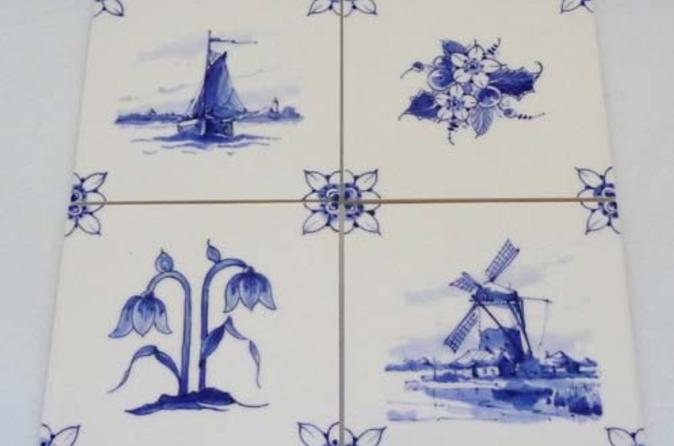 Private Tour: Delft Pottery Factory Tour and Painting Workshop
Learn the ins and outs of the Netherlands' famous Delft pottery during this private Delftse Pauw factory tour and pottery workshop in Delft, near The Hague. Head to the traditional Delftse Pauw factory to see how Delftware is made. Then follow a professional artist's lead as you paint intricate blue-and-white designs on your own Delft tile — a unique souvenir. Continue on to the showroom, where you can enjoy discounts on any items you may like to purchase. Choose from several tour times to suit your schedule when booking.
From: £ 31.67
Madurodam Miniature Park Admission
See Holland's most famous attractions in one fun, interactive place! Located in The Hague, the Madurodam miniature park features model replicas of the Netherlands' most important landmarks, landscapes, museums and more, including the Rijksmuseum, Binnenhof, the Port of Rotterdam and typical Dutch houses, windmills and tulip fields. A must for everyone, no matter what age, Madurodam offers a fantastic look at what makes Holland so unique with educative information, fun facts and intriguing sights.
From: £ 13.12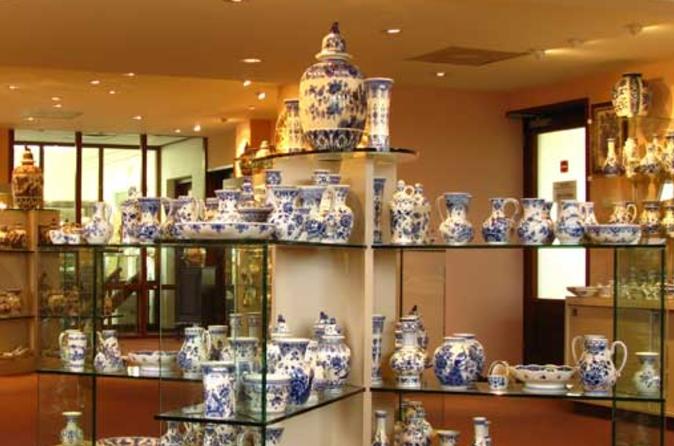 Delft Pottery Factory Tour Including Pottery Souvenir
Admire the Netherlands' famous Delft pottery on a guided tour of the Delftse Pauw factory in Delft, near The Hague. See how this iconic blue-and-white earthenware is made and take home a special handmade piece of pottery for your own. You'll also benefit from discounts on any showroom items you may like to purchase. Choose from several tour times to suit your schedule when booking.
From: £ 18.10
Points of Interest
Area Highlights