Choose your location to see content specific to you.
CAMPANILE SAINT QUENTIN EN YVELINES
About the hotel
Situated within the administrative region of Paris Ouest, guests of Campanile Saint Quentin En Yvelines will find themselves in an excellent position to explore the local area. Both tourists and professionals are sure to enjoy a comfortable stay at this well-connected hotel.
There are a variety of excellent transport links within the local area, providing ease of access to and from the hotel. A train station is located 500 meters away, while Orly Airport and Roissy Charles de Gaulle Airport are 20 kilometers and 40 kilometers away, respectively. Tourists are sure to enjoy the attractions and landmarks of the region: Vallee de Chevreuse is 10 kilometers from the hotel, while the gorgeous Chateau de Versailles is only seven kilometers away. Furthermore, with Versailles and Paris right on the doorstep, there's more than enough in the local area to keep even the most seasoned traveler entertained.
The hotel's 104 rooms, 27 of which are non-smoking, provide guests with all the comforts of home. Each room is fully equipped with a TV and alarm clock, while guests can also enjoy the use of a parking lot, launderette, and cribs. Four rooms are accessible to guests with reduced mobility, and the hotel's multilingual staff is always on hand to help.
Guests can enjoy a delicious buffet breakfast at the restaurant's 90-seater restaurant, which is served from 6:30am to 9:30am. Lunch and dinner are served from 12:00pm to 2:00pm and 7:00pm to 10:00pm respectively.
Explore the very best of Paris and its surrounding region from a comfortable and budget-friendly room at the Campanile Saint Quentin En Yvelines.
Things to do
Tours and Attractions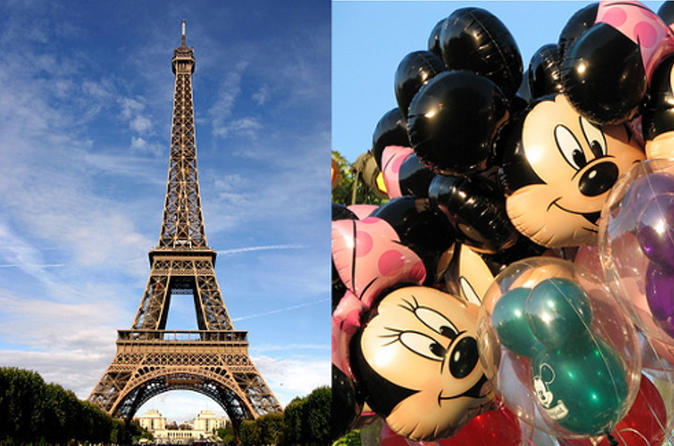 Your private transfer from Disneyland to Paris
This is the most comfortable way to get from Disneyland Park or hotels to Paris. Share a door-to-door private shuttle with your family and friends from Disneyland Paris Park(s) to arrive on time in Paris. You can get child seats for free if you book it (please specify the age of you children in booking comments). All drivers speak English and in the vans you have free wifi available!
From: £ 9.73
Points of Interest
Area Highlights