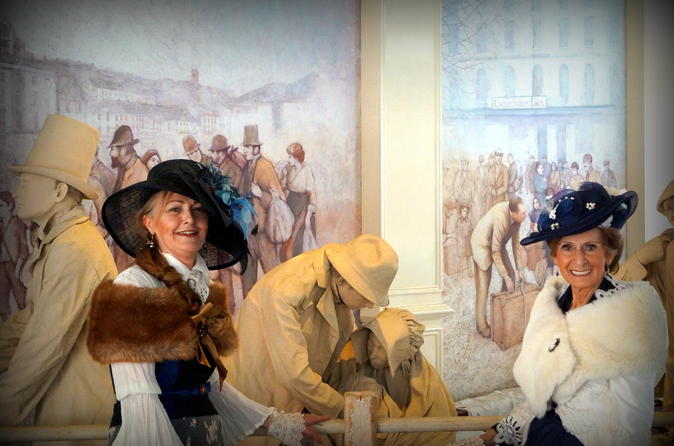 Skip-the-Line: The Queenstown Story Tour at Cobh Heritage Centre
With such a rich History, Heritage and a story to tell, a trip to The Queenstown Story @ Cobh Heritage Centre is a must. This beautiful, informative cultural centre is inventively situated within Cobh's restored Victorian Railway station, a building holding its own historic story.
Given that so many from Ireland' past travelled through Cobh(Queenstown), one of the world's finest natural harbours, visitors can learn historic and emotive recounts of The Queenstown Story, where over three million Irish people emigrated from this port town in search of a new life.
Everything from the sinking of the Titanic and The Lusitania, to the transportation of the forgotten Irish who endured forced labour in Cromwellian times as well as the stories of emigration to North America is inventively displayed in a variety of modern, tasteful and artistic ways.
Relax, enjoy a coffee and "Walk in the Footsteps of our Emigrant Ancestors"
From: $ 11.72