Choose your location to see content specific to you.
Courtesy Inn Atlantic City Airport Egg Harbor Township
About the hotel

The Courtesy Inn Egg Harbor Township is located near Atlantic City and has easy access to the Expressway. Amenities include a free breakfast, free parking and a business center.
Room Availability
Sorry, there aren't any rooms available for the dates you've selected. Please try choosing different dates.
Things to do
Tours and Attractions
Holly Jolly Hunt - Atlantic City, NJ
Holly Jolly Hunt is a holiday scavenger hunt done on your smartphone, that brings your entire family and friends together for holiday cheer. During the adventure you'll be seeking out all the traditional, and even the non-traditional holiday items we all see this time of year. You'll use the app to get points for each item you find. The goal is to capture as many items as you can in order to score as many points as you can. Along the way you'll be asked to perform silly holiday themed tasks meant to bring laughter and smiles to everyone involved. Come play with us. Young or old, this is a scavenger hunt for everyone that enjoys this time of year. Holly Jolly Hunt is back for 2018 and we promise you will create holiday memories that you will not forget!
From: $ 20.00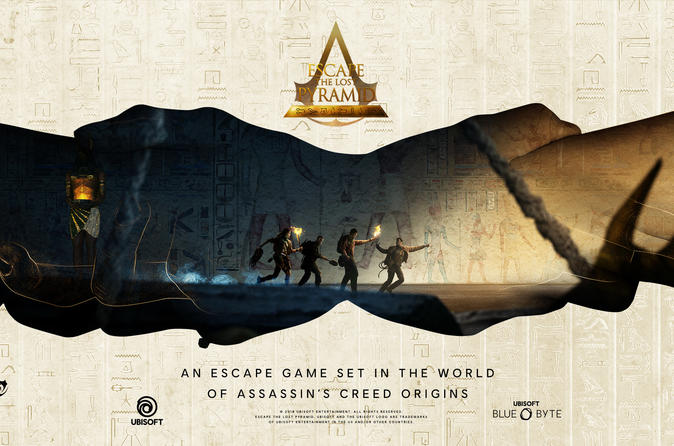 2 Player Escape the Lost Pyramid in Virtual Reality
An Escape Game in Virtual Reality.The adventure takes place in the world of Assassin's Creed Origins. In a team of 2 you will experience a unique collaborative adventure developed by Ubisoft. The game is powered by Oculus Rift and you have 60 minutes to complete the game before time runs out. Do you have what it takes to Escape the Lost Pyramid?
BACK GROUND STORY:
Welcome to the Animus. February 1928. An expedition led by Sir Beldon Frye disappears somewhere in the Sinai Peninsula. A team of four and a dozen indigenous porters. They were looking for the Lost Pyramid of Nebka... Or more precisely "something" that should have been there. They were never seen again.
Using the simulation reconstructed from their DNA memory, your team will put themselves in the shoes of the explorers.
Find out what happened to the expedition. And more importantly: locate what they were looking for
From: $ 37.31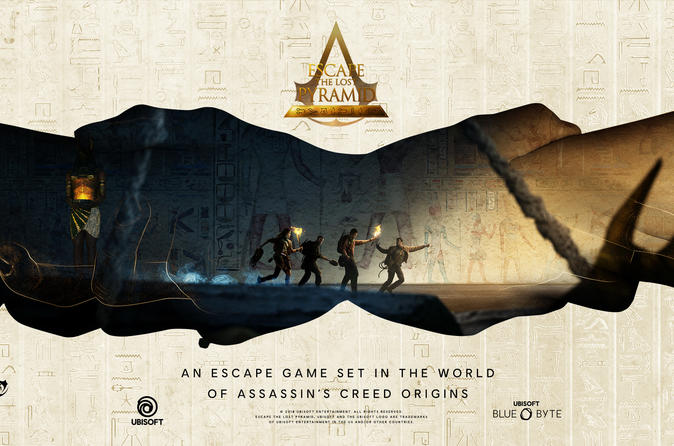 4 Player Escape the Lost Pyramid in Virtual Reality
An Escape Game in Virtual Reality.The adventure takes place in the world of Assassin's Creed Origins. In a team of 2 you will experience a unique collaborative adventure developed by Ubisoft. The game is powered by Oculus Rift and you have 60 minutes to complete the game before time runs out. Do you have what it takes to Escape the Lost Pyramid?
BACK GROUND STORY:
Welcome to the Animus. February 1928. An expedition led by Sir Beldon Frye disappears somewhere in the Sinai Peninsula. A team of four and a dozen indigenous porters. They were looking for the Lost Pyramid of Nebka... Or more precisely "something" that should have been there. They were never seen again.
Using the simulation reconstructed from their DNA memory, your team will put themselves in the shoes of the explorers.
Find out what happened to the expedition. And more importantly: locate what they were looking for
From: $ 37.31