Choose your location to see content specific to you.
Home Town Inn Soddy Daisy
About the hotel
We are only minutes from Chickamauga Lake, University of Tennessee at Chattanooga, Memorial North Park Hospital, and Chattanooga Metro Airport. The Home Town Inn Soddy-Daisy, a Magnuson Hotels affiliate, is located in Soddy-Daisy, TN just 14 miles from Chattanooga.
Services
Complimentary Continental Breakfast
Room Availability
Sorry, there aren't any rooms available for the dates you've selected. Please try choosing different dates.
Things to do
Tours and Attractions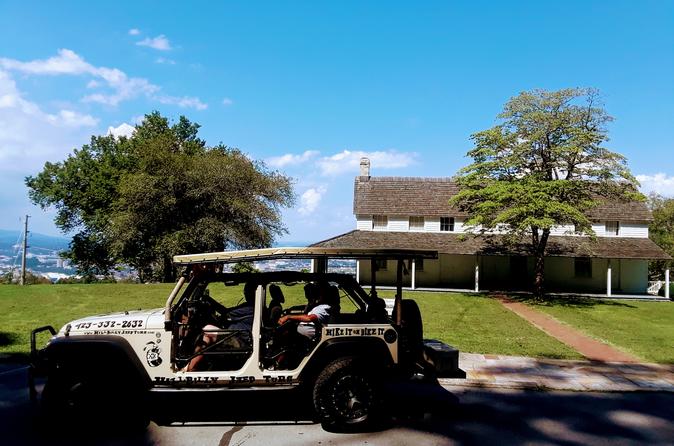 Hillbilly Jeep Turs
Hillbilly Jeep Turs will pick ya'll up at Puckett's Grocery located at 2 West Aquarium Way, Chattanooga, TN 37402. Your tour will range from 1-4 hours long and you will be able to enjoy some amazing views from the top of Lookout Mountain, Big Soddy Gulf, or Downtown Chattanooga. You will be able to learn historical facts from your personal tour guide/driver and they will also be your personal photographer. You get to enjoy the great outdoors in our customized Jeeps. Pick the adventure that fits you and your group, you can find one that is great for all ages and abilities.
From: $ 25.00
Operation City Quest Scavenger Hunt - Chattanooga, TN
Operation City Quest is an open world scavenger hunt, in which you use your smartphone along with a remote guide to seek out 150+ items including monuments, statues, and unique points of interest.  Challenges and trivia from your guide makes Operation City Quest fun for the whole family. This downtown adventure game is played for two hours while walking about 2 miles.

From: $ 10.00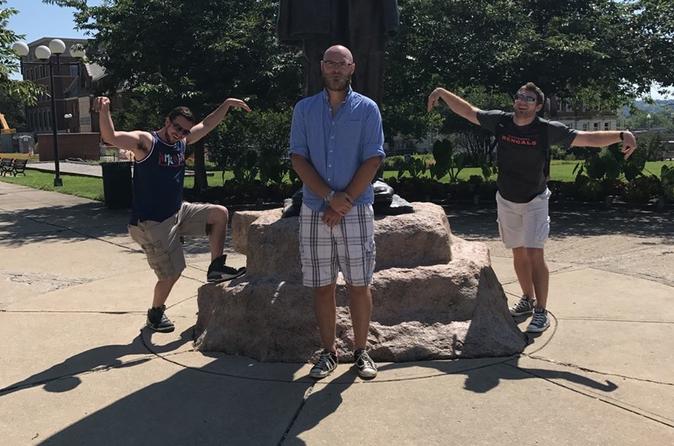 Zombie Scavengers Game - Chattanooga, TN
CAN YOU SURVIVE THE ZOMBIE APOCALYPSE?
Zombie Scavengers leads you into the city to collect supplies to survive during this interactive scavenger game.
With the whole world in chaos and zombies outnumbering the living 10 to 1, small colonies of the living are doing all they can to survive. Using your smartphone, your team will be tasked with scavenging the city for food, supplies, weapons, and shelter. The more things you find, the more points you get and more likely you are to survive. Along the way, you will be asked to do a challenge or answer a trivia question in order to be rewarded virtual weapons to ward off the zombies. The area is crawling with relentless zombies, and rival colonies are moving in. If you get too relaxed, rival colonies will take what you worked hard to find. The goal is to find all of the items in hopes that you will survive the zombie apocalypse.
From: $ 20.00
Points of Interest
Area Highlights
| | |
| --- | --- |
| ● | TVA Sequoyah Nuclear Plant |
| | |
| --- | --- |
| ● | Soddy Daisy Industrial Park |