Choose your location to see content specific to you.
Inn Town Motel
About the hotel
The Inn Town Motel is located in Downtown Columbus, and a 5 minute walk to the Columbia Center of Science and Industry. The Columbus Museum of Art is 2 miles, and Ohio State University is 5 miles from this conveniently located motel.
Along with a great downtown Columbus location, this motel offers guests free high speed wireless internet, free parking, and the convenience of a 24 hour front desk. All comfortable and spacious guest rooms feature a 27 inch flat screen TV with HBO, free wifi, free local calls and a mini fridge.
Services
Internet Access - Complimentary
Accessibility
Room Availability
1 King Bed smoking
1 king bed smoking, free high speed internet access, free local calls, cable TV with premium stations, mini fridge, and electronic door locks.
Bathroom Private
Free Local Calls
King Bed
Refrigerator
Air Conditioned
Temperature Control
Electronic Door Locks
Cable TV
Internet Access - Complimentary
Last Minute For Less - Non Refundable
Things to do
Tours and Attractions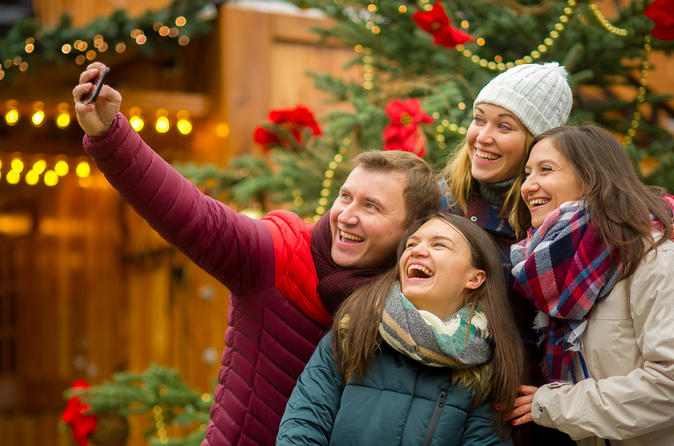 Holly Jolly Hunt - Columbus, OH
Holly Jolly Hunt is a holiday scavenger hunt done on your smartphone, that brings your entire family and friends together for holiday cheer. During the adventure you'll be seeking out all the traditional, and even the non-traditional holiday items we all see this time of year. You'll use the app to get points for each item you find. The goal is to capture as many items as you can in order to score as many points as you can. Along the way you'll be asked to perform silly holiday themed tasks meant to bring laughter and smiles to everyone involved. Come play with us. Young or old, this is a scavenger hunt for everyone that enjoys this time of year. Holly Jolly Hunt is back for 2018 and we promise you will create holiday memories that you will not forget!
From: $ 20.00
Operation City Quest Scavenger Hunt - Columbus, OH
Operation City Quest is an open world scavenger hunt, in which you use your smartphone along with a remote guide to seek out 150+ items including monuments, statues, and unique points of interest.  Challenges and trivia from your guide makes Operation City Quest fun for the whole family. This downtown adventure game is played for two hours while walking about 2 miles.

From: $ 10.00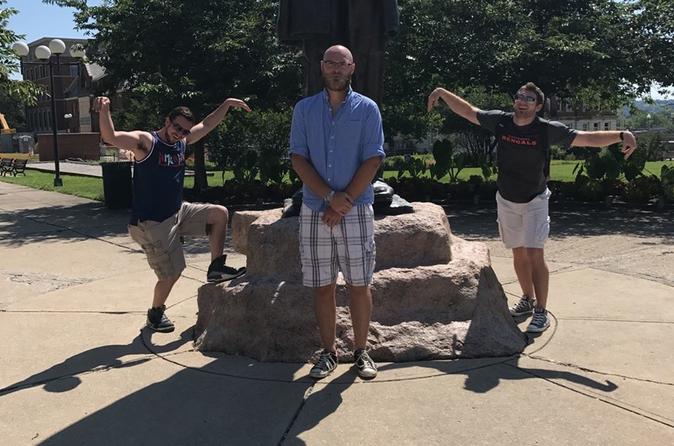 Zombie Scavengers Game - Dayton, OH
CAN YOU SURVIVE THE ZOMBIE APOCALYPSE?
Zombie Scavengers leads you into the city to collect supplies to survive during this interactive scavenger game.
With the whole world in chaos and zombies outnumbering the living 10 to 1, small colonies of the living are doing all they can to survive. Using your smartphone, your team will be tasked with scavenging the city for food, supplies, weapons, and shelter. The more things you find, the more points you get and more likely you are to survive. Along the way, you will be asked to do a challenge or answer a trivia question in order to be rewarded virtual weapons to ward off the zombies. The area is crawling with relentless zombies, and rival colonies are moving in. If you get too relaxed, rival colonies will take what you worked hard to find. The goal is to find all of the items in hopes that you will survive the zombie apocalypse.
From: $ 20.00
Points of Interest
Area Highlights
| | |
| --- | --- |
| ● | Center of Science and Industry |
| | |
| --- | --- |
| ● | Columbus Convention Center |
| | |
| --- | --- |
| ● | Columbus Brewery District |
| | |
| --- | --- |
| ● | German Village Neighborhood |
| | |
| --- | --- |
| ● | Franklin Park Conservatory |