Choose your location to see content specific to you.
Magnuson Grand Madison
About the hotel
The Magnuson Grand Hotel Madison is one of the best hotels in Madison Wisconsin, this non-smoking facility is a superb property located ten minutes away from the city's finest shopping opportunities at the East Towne Mall and West Towne Mall.
Many of the most popular Madison Wisconsin attractions are minutes away from the hotel: Aldo Leopold Nature Center; Door Creek golf course; Henry Vilas Park Zoo; Ho-Chunk Casino and Yahara Hills Golf Course are within walking distance; while downtown Madison with the best it has to offer is a short drive away. Business travelers will appreciate the hotel's proximity to the Alliant Energy Center; the Monona Terrace Community and Convention Center; the University of Wisconsin-Madison and the Kohl Center.
The Magnuson Grand Hotel Madison offers guests 100 rooms with first-class amenities including free Continental breakfast served daily; free parking with space for busses and large motor homes; heated indoor pool and hot tub open until midnight; exercise room, as well as business center, are open 24 hours and high speed internet access. Guests of the hotel also benefit of special golf and casino packages – call the hotel directly for details before booking.
All rooms at the Magnuson Grand Hotel Madison are smoke-free and no pets allowed.
Ideal for both leisure and business travelers, the Magnuson Grand Hotel Madison offers excellent meeting and event facilities that can accommodate small groups or up to 40 people very comfortably; or up to 425 people at an adjacent facility just steps away from the hotel.
Phone: (608) 224-1500
Services
Complimentary Continental Breakfast
High speed internet access
Internet Access - Complimentary
Room Availability
Sorry, there aren't any rooms available for the dates you've selected. Please try choosing different dates.
Things to do
Tours and Attractions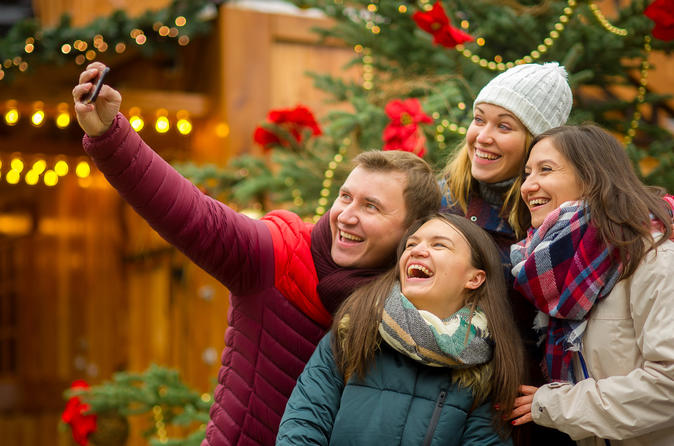 Holly Jolly Hunt - Madison, WI
Holly Jolly Hunt is a holiday scavenger hunt done on your smartphone, that brings your entire family and friends together for holiday cheer. During the adventure you'll be seeking out all the traditional, and even the non-traditional holiday items we all see this time of year. You'll use the app to get points for each item you find. The goal is to capture as many items as you can in order to score as many points as you can. Along the way you'll be asked to perform silly holiday themed tasks meant to bring laughter and smiles to everyone involved. Come play with us. Young or old, this is a scavenger hunt for everyone that enjoys this time of year. Holly Jolly Hunt is back for 2018 and we promise you will create holiday memories that you will not forget!
From: $ 20.00
Operation City Quest Scavenger Hunt - Madison, WI
Operation City Quest is an open world scavenger hunt, in which you use your smartphone along with a remote guide to seek out 150+ items including monuments, statues, and unique points of interest.  Challenges and trivia from your guide makes Operation City Quest fun for the whole family. This downtown adventure game is played for two hours while walking about 2 miles.

From: $ 10.00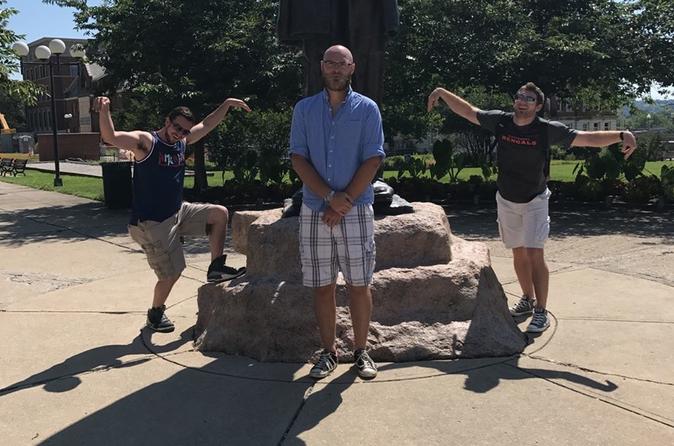 Zombie Scavengers Game - Madison, WI
CAN YOU SURVIVE THE ZOMBIE APOCALYPSE?
Zombie Scavengers leads you into the city to collect supplies to survive during this interactive scavenger game.
With the whole world in chaos and zombies outnumbering the living 10 to 1, small colonies of the living are doing all they can to survive. Using your smartphone, your team will be tasked with scavenging the city for food, supplies, weapons, and shelter. The more things you find, the more points you get and more likely you are to survive. Along the way, you will be asked to do a challenge or answer a trivia question in order to be rewarded virtual weapons to ward off the zombies. The area is crawling with relentless zombies, and rival colonies are moving in. If you get too relaxed, rival colonies will take what you worked hard to find. The goal is to find all of the items in hopes that you will survive the zombie apocalypse.
From: $ 20.00
Points of Interest
Area Highlights
| | |
| --- | --- |
| ● | General Mitchell International |
| | |
| --- | --- |
| ● | Greater Rockford Airport |
| | |
| --- | --- |
| ● | Cascade Ski and Snowboard Area |
| | |
| --- | --- |
| ● | Tyrol Basin Ski and Snowboard Area |
| | |
| --- | --- |
| ● | Ho-Chuck Gaming and Casino |
| | |
| --- | --- |
| ● | Yahara Hills Golf Course |
| | |
| --- | --- |
| ● | Madison Area Technical College |