Choose your location to see content specific to you.
PREMIERE CLASSE BORDEAUX SUD – Villenave d'Ornon
About the hotel
Situated under 10 kilometers from Bordeaux, Première Classe Bordeaux Sud – Villenave D'Ornon offers a gorgeous retreat for vacationing families who want to experience the glorious wine country, as well as business travelers seeking a space in which to unwind after a meeting or corporate event.
The hotel is perfect for those traveling through France via the highway. With straightforward access to the A630 southern bypass and the A62 highway, guests can take full advantage of the unique connection between Bordeaux and Toulouse. Bordeaux's history and natural beauty means that it is ripe for both tourists and professionals to explore at their leisure.
With 72 air-conditioned rooms available, comfort is guaranteed at Première Classe Bordeaux Sud – Villenave D'Ornon. For visitors with reduced mobility, the hotel can provide three specially adapted rooms for comfort and convenience. Free Wi-Fi and a TV with a built-in alarm clock are available in every room, and guests have the added privacy of their own bathroom and toilet. The hotel also provides additional conveniences such as 24-hour check-in and a secure, free parking lot.
Starting the day off on the right note is important, which is why the hotel offers a delicious breakfast buffet, open from 6:30am to 10:00am on weekdays and 7:00am to 10:00am on weekends and public holidays. Guests can also take advantage of the hotel's vending machines, operating 24 hours a day and offering a wide selection of confectionary, as well as hot and cold beverages.
Whether guests are traveling on business or leisure, Première Classe Bordeaux Sud – Villenave D'Ornon is committed to ensuring that every stay in Bordeaux is memorable.
Things to do
Tours and Attractions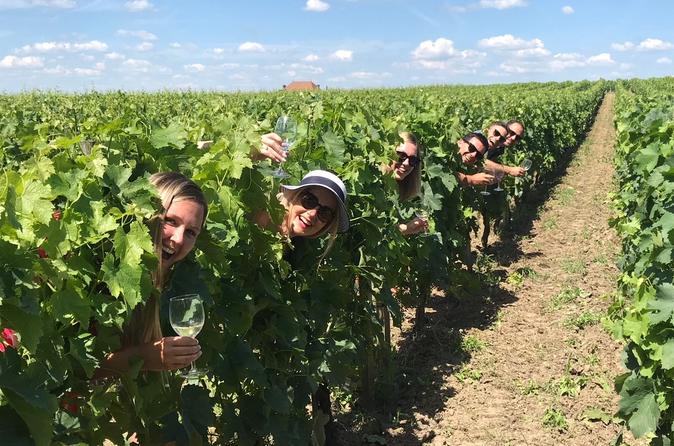 Small-Group Medoc or St-Emilion Wine Tasting and Chateaux Tour from Bordeaux
Enjoy an afternoon of French wine tasting in either the Medoc or St-Emilion wine region on this small-group tour from Bordeaux. Visit two wonderful French châteaux and enjoy tasting different wines accompanied by a typical French platter of local bread, cheese and cured meat. End your afternoon with a wine workshop where you'll learn some expert wine-tasting tips.
From: £ 85.45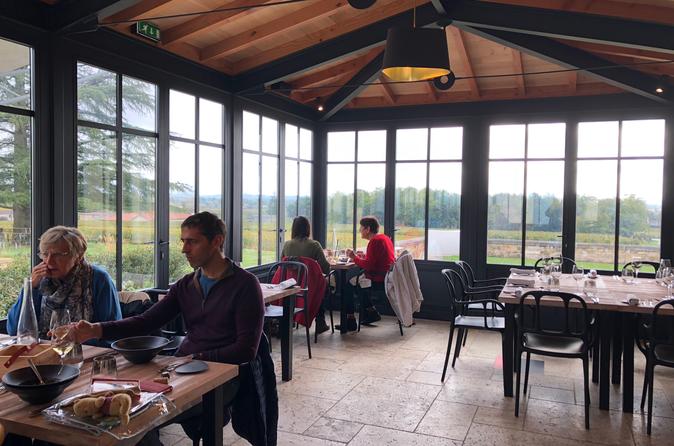 Saint Emilion Gourmet Food and Wine Tour
ST EMILION WINTER WINE TOUR & GOURMET LUNCH
Join us on the famous road from Bordeaux through 'les vignobles du bordelais' as we showcase the best of the Merlot-strong right bank in an all encompassing tour to 2 Contrasting Chateaux, including stops at many historical and a visit of the UNESCO-listed medieval village of Saint Emilion.
Naturally, the Famous Monk Tour includes many different wine tastings and a few facts to give you a better understanding of the region. Because after all, there's no better way to learn than by experience!
Indulge in amazing picturesque scenery, excellent wine, rich history and a delicious French lunch, all in the comfort of a small group with a knowledgeable and friendly guide!
From: £ 117.27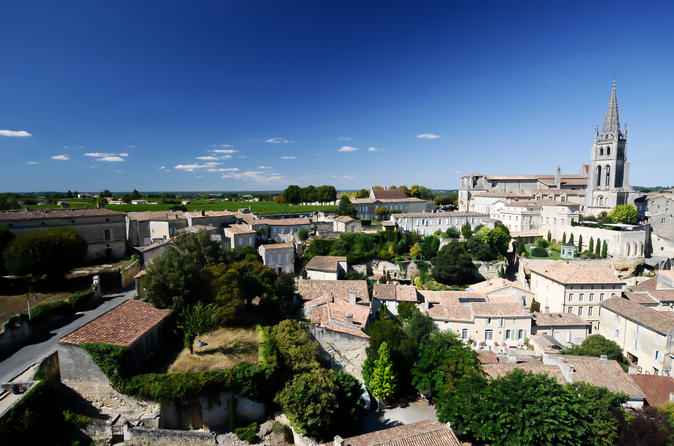 St Emilion Half-Day Trip from Bordeaux
Join this tour from Bordeaux to discover the beautiful medieval village of St Emilion. Start the tour with a visit and wine-tasting session in a grand cru estate of St Emilion or in a Carefully selected Winery of Pomerol. The village of St Emilion is named after a Breton monk from the eighth century whose followers started wine production in the area, it is a UNESCO World Heritage Site and a beautiful place to spend a couple of hours. Walk along the original city walls and climb the steep cobblestone streets, exploring wine cellars, artisan studios and art galleries with your guide. Return to Bordeaux.
From: £ 63.64
Points of Interest
Area Highlights