Choose your location to see content specific to you.
Washington Square Inn By Magnuson Worldwide
About the hotel
The Washington Square Inn By Magnuson Worldwide is a newly renovated property in Tigard, Oregon. Close to a vibrant business district, relax in our comfortable rooms and extended stay suites. Enjoy our on-site fitness center and complimentary breakfast.
Services
Complimentary Continental Breakfast
Internet Access - Wireless
Things to do
Tours and Attractions
Best of Portland City Afternoon Tour
Prepare to be introduced to the city of Portland, Oregon on this guided, 3.5-hour tour. Enjoy a well-balanced overview of both the downtown and surrounding area's history, culture, current events, and cultural diversity. Travel through the various parts of the city from Downtown Portland to the Pearl District to Nob Hill. Visit local neighborhoods and enjoy all the must-see attractions including the Pittock Mansion, Lan Su Chinese Garden, and the International Rose Test Garden. Downtown Portland hotel pickup and drop-off included.
From: $ 65.00
Small Wineries of the Willamette Valley Tour
Delve into the world-class Pinot noir of the Willamette Valley, and discover some of the other wines Pacific Northwest vintners are producing, in this tour meant to explore wineries whose names you may not have heard before — but you won't forget. Your wine industry-experienced guide will take you to four tasting rooms with smaller case production but very big stories, views and flavors. Expect a deep and broad exploration of the terroir, history, and geology that influence the wines of the Willamette Valley, and surrounding regions. To facilitate flexibility of the itinerary, tasting fees are not included; a cheese platter will be served.
From: $ 125.00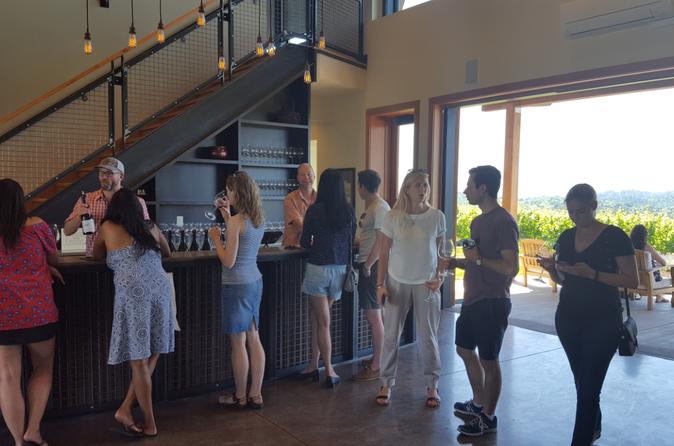 Willamette Valley Wine Tour from Portland with Lunch
Join an all day Willamette Valley Wine Tour, and get a taste of the most decadent wines the lush Willamette Valley has to offer. Whether you are a wine tasting veteran or a newcomer, there is something for you. The guides are expertly trained in the ways of the Willamette Valley and its many vineyards, and they will usher you to 3-4 separate wineries over 7.5 hours, where you will have the opportunities to taste the famous Pinot Noir, Pinot Gris, Riesling, and other varieties that are well-known throughout the region.
From: $ 160.00
Points of Interest
Area Highlights