Choose your location to see content specific to you.
Magnuson Grand Pikes Peak
About the hotel
The Magnuson Grand Pikes Peak is 2 miles from Pikes Peak, providing guests breathtaking views of the mountains and surrounding area. Seven Falls Waterfalls, Pike's Peak Cogs Railway and Garden of the Gods National Park are all within 7 miles of the Magnuson Grand. Other nearby attractions include the Air Force Academy, Olympic Training Center, and the Pro Rodeo Hall of Fame.
The 100 percent smoke free Magnuson Grand Pikes Peak offers many great amenities including fee breakfast, free wifi, free parking, guest laundry facilities, an indoor heated pool and hot tub. Meeting space is also available.
All guest rooms come equipped with free high-speed wireless internet, microwave, mini fridge, coffee maker, and ironing facilities.
Hotel phone is (719) 685-5455.
Services
Complimentary Continental Breakfast
Internet Access - Complimentary
Accessibility
Things to do
Tours and Attractions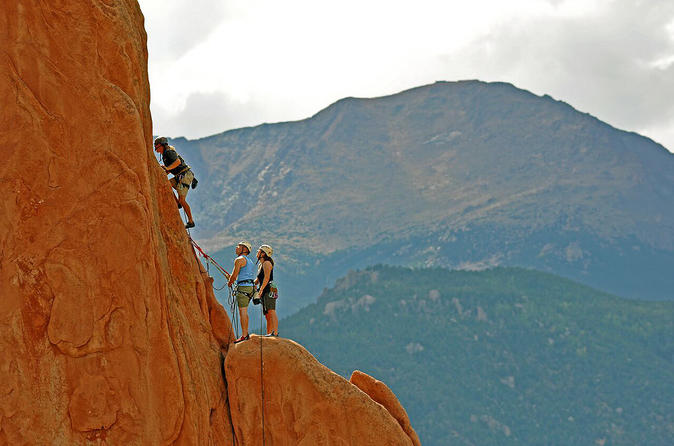 Private Rock Climbing at Garden of the Gods, Colorado Springs
Private 4 hour, half-day climb for groups of 1, 2, 3 or 4. This is great for beginner or intermediate climbers and you will learn the basics of climbing and have your own guide to teach you the ropes of this amazing sport and unique location to climb. The Garden of the Gods, one of Colorado Springs' city parks, is a marvel to the eye and the soul. Designated a National Historic Landmark in 1971, the history of climbing is deeply rooted in the rock walls that soar toward the sky. Offering climbing for all skill levels, the Garden of the Gods is an exceptional location to climb, and there is no better way to experience the wonder of this amazing park than from its towering rock formations.
From: $ 170.00
Operation City Quest Scavenger Hunt - Colorado Springs, CO
Operation City Quest is an open world scavenger hunt, in which you use your smartphone along with a remote guide to seek out 150+ items including monuments, statues, and unique points of interest.  Challenges and trivia from your guide makes Operation City Quest fun for the whole family. This downtown adventure game is played for two hours while walking about 2 miles.

From: $ 10.00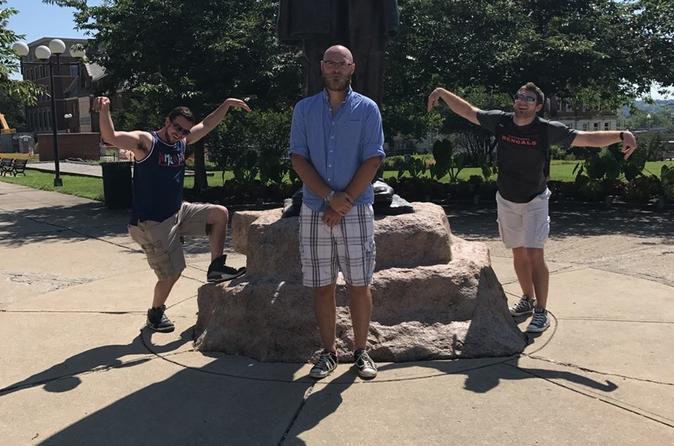 Zombie Scavengers Game - Colorado Springs, CO
CAN YOU SURVIVE THE ZOMBIE APOCALYPSE?
Zombie Scavengers leads you into the city to collect supplies to survive during this interactive scavenger game.
With the whole world in chaos and zombies outnumbering the living 10 to 1, small colonies of the living are doing all they can to survive. Using your smartphone, your team will be tasked with scavenging the city for food, supplies, weapons, and shelter. The more things you find, the more points you get and more likely you are to survive. Along the way, you will be asked to do a challenge or answer a trivia question in order to be rewarded virtual weapons to ward off the zombies. The area is crawling with relentless zombies, and rival colonies are moving in. If you get too relaxed, rival colonies will take what you worked hard to find. The goal is to find all of the items in hopes that you will survive the zombie apocalypse.
From: $ 20.00
Points of Interest
Area Highlights
| | |
| --- | --- |
| ● | Cave of the Winds Mountain Park |
| | |
| --- | --- |
| ● | United States Olympic Training Center |
| | |
| --- | --- |
| ● | United States Air Force Academy |
| | |
| --- | --- |
| ● | University of Colorado at Colorado Springs |