Choose your location to see content specific to you.
Napa Discovery Inn
About the hotel

This property was extensively renovated in 2007 and is 2 miles from the California Conservation Corporation and Napa Valley College. Discovery Inn Napa, a Magnuson Hotels affiliate, located in the heart of Napa. This extensively renovated, property is located with walking distance of downtown Napa, the Napa Valley Wine Train, restaurants, COPIA, and the American Center for Wine, Food, and the Arts. The Napa Fair grounds are located just one block from the hotel. A short 10 mile drive to 5-star restaurants, wineries, hot air balloons, and health spas. This hotel also has satellite tv (with 100 channels), LED flat screen TV's in all rooms, free wireless internet access and iron/ironing board in each room. Sorry, no pets accepted. Two bed room rates are based on 2 people only. There is a $20 extra person charge after 2 people in the room.
Services
High speed internet access
Internet Access - Wireless
Complimentary Continental Breakfast
Room Availability
Last Minute For Less - Non Refundable
Things to do
Tours and Attractions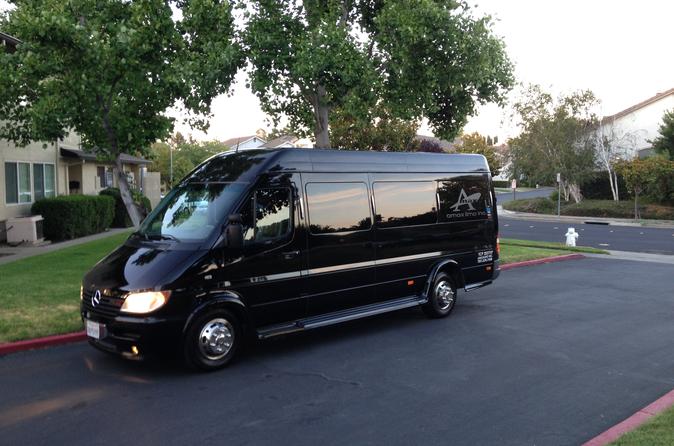 Napa Valley wine tour in 12 passenger Mercedes Benz party bus limousine
Enjoy a Napa Valley uniquely individualized private winery tour in a Mercedes Benz party bus limousine for you and up to 11 of your friends. With more than 450 wineries stretching over 50 miles, the Napa Valley appeals to every type of wine drinker. You will work with the tour company to create a custom itinerary of Napa Valley wineries who will schedule all winery appointments and map out your individualized, private tour.
From: $ 985.00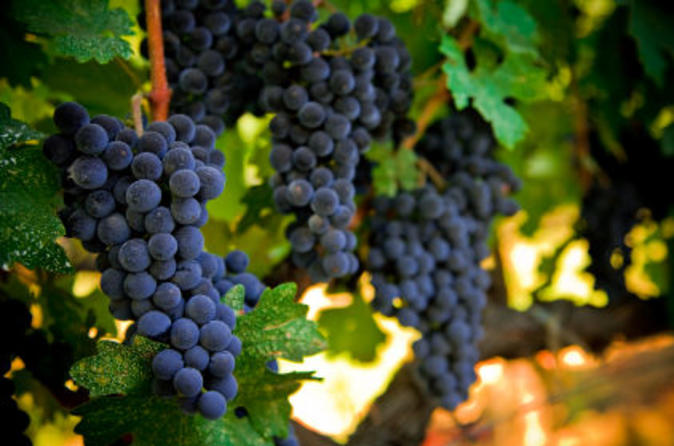 Napa and Sonoma Wine Country Tour
Wine taste your way through Napa and Sonoma on this day trip from San Francisco. Enjoy a comfortable, picturesque drive by luxury coach to wine country to visit several wineries for guided tours and tastings. Walk through beautiful vineyards, explore the winemaking facilities, and learn about the history of winemaking from your guide as you sip fine wine. Stop in Sonoma Square Plaza to enjoy lunch and browse specialty shops at your leisure and expense. This comprehensive wine tour is the most relaxing way to experience California wine country, and all tastings are included!
From: $ 105.00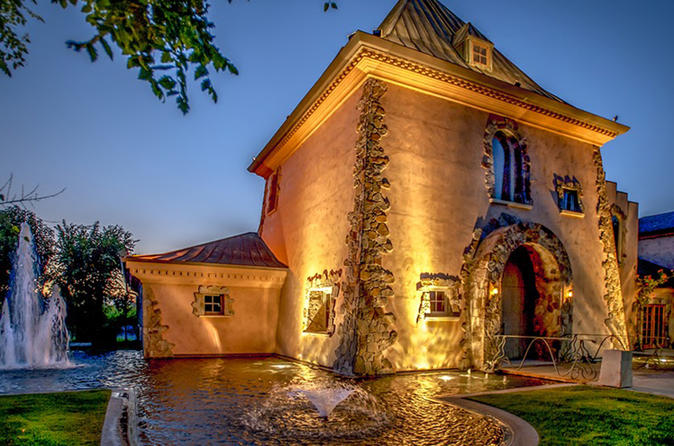 Private Sonoma and Napa Wine Tour from San Francisco
This wine tour will take you to the best wineries in Sonoma and Napa County. Our years of experience in quality wine touring has allowed us to share the best kept secrets in value for those visiting the wine capital of California. Rest assured that you will experience a premium 8 hour wine tour experience at an incredible value and service for your group. Guests have the option of adding and customizing the list of wineries to visit as well.
On this wine tour, you can expect:
Exceptional service from our chauffeurs
Luxury sedan & SUV transport
Free wine tasting(s) (Please contact tour provider via email or phone call after booking reservation to learn more!) This list is provided separately ONLY after booking.
For group sizes larger than 7 persons, please contact supplier for specific details and changes per group size.
From: $ 399.00
Points of Interest
Area Highlights