Magnuson Hotels Targets Travelodge UK: HospitalityInsights.com
July 10, 2020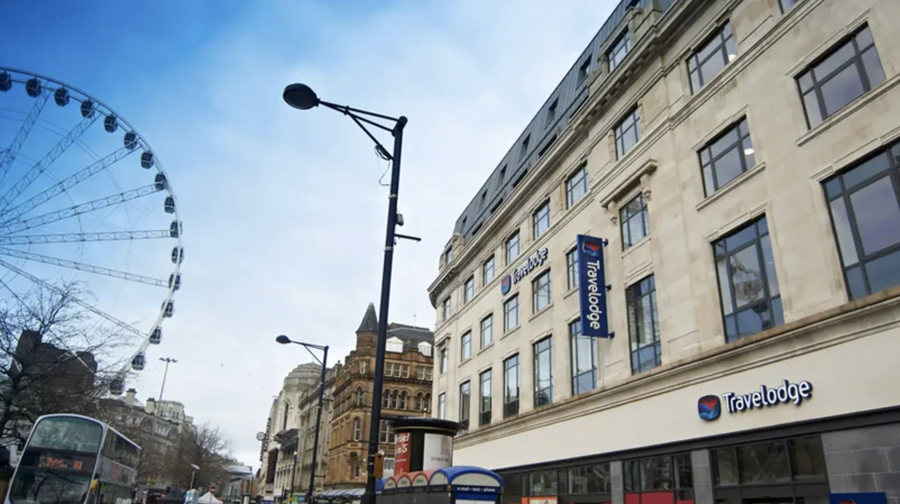 10 July 2020

London UK/Spokane WA​

courtesy of Katherine Doggrell @ www.hospitalityinsights.com
Magnuson Hotels, one of the brands in talks with the Travelodge Owners Action Group, told us that it was ready to invest "significantly".
The landlord group has been looking at alternatives after last month's vote to pass Travelodge's CVA, including Accor, Marriott International, InterContinental Hotels Group, Hilton, Jury's Inn as well as Magnuson Hotels.
Thomas Magnuson, co-founder & CEO, Magnuson Hotels, told us: "I can confirm that Magnuson Hotels is in discussions with Travelodge owners, as is Accor – it's getting to an advanced level. What attracts us in this Travelodge situation is that it is a mirror image of what Magnuson has achieved in the US. Secondary and tertiary locations, rural, highways – that's where we've found ourselves and in a similar price range: upper economy and midscale.
"We've turned around a lot of these hotels, repositioning a lot of them. In the USA, Magnuson outperformed the national revpar average of 2019 at 22% vs 2%, and so far this year, Magnuson is outpacing the US revpar average two to one.
"We are ready to invest significantly in the Magnuson UK brand, to do whatever it takes for the landlords as well as the travellers. There are a lot of hotels where which we feel are operating at too low a level, which we feel are at a midscale level.
"These hotels are the same type of geographic markets and it's a hard work strategy, but one which must be done: to go into places such as Aberdeen, which was once all oil business, but to expand into government, medical, agricultural. When one really looks hard, one can find that there is more business for the hotels. This is the engine room we've been building for years.
"There's a lot of upside for the owners, to be elevating a brand, to set a higher rate per room. We know what will be very important is that the Travelodge landlords is that they will be able to regain a situation of a predictable rate of return.
"There's a lot of disfunction going around right now in economies globally, and we look at that as a chance for new benefits to come through to people. There are some chains that rely on OTAs and that's not going be a sustainable for the hotel owner in the end."
Viv Watts, the group's co-ordinator, said: "A majority of creditors took the difficult decision to support Travelodge's CVA, an insolvency deal which will have a profound impact on many savers and investors across the UK, including employees, individuals, charities, pension funds and local authorities.
"Our mission as an action group has always been to protect the interests of domestic savers and investors, who have been forced to contend with the aggressive tactics of offshore hedge funds willing to expend unparalleled resources to protect their profits, even at the expense of their own stakeholders. We are carrying on the fight against this unjust abuse of insolvency law that has been fuelled by weak government intervention and will do everything possible to mitigate the damage caused by this CVA.
"Following the inclusion of a landlord break option for over 500 Travelodge hotels within the terms of the CVA, we are in talks with a number of leading global hotel brands aimed at providing savers and investors with the long-term stability they require. Advanced discussions are ongoing with major operators such as Accor, Marriott, IHG, Hilton, Jury's Inn, Magnuson Hotels and others. The purpose of this is to present a range of alternative options to Travelodge landlords, so that they can decide which structure would work best for them.
"Travelodge's conduct over the years has demonstrated a willingness to exploit landlords and ignore contractual lease obligations. This makes it necessary for landlords to seek a more equitable structure. The Travelodge Owners Action Group will continue to fight for a fair and just outcome for the savers and investors that underpin Travelodge but have been forced to subsidise the business".
Last month saw Travelodge secure a creditor vote to approve a CVA which will see rent payments cut by 38% to December next year, but allows landlords to break leases within six months.
Secure Income Reit, which has 123 Travelodge leases, said that it was "in preliminary discussions with alternative hotel operators" over options that could "add incremental value over and above the existing lease arrangement with Travelodge".
Insight: The Travelodge Owners Action Group represents 400 hotels, with Secure Income Reit – also talking to operators – a further 123. It also seems likely that Whitbread will cherry pick around 20 to 30 sites for Premier Inn. Should all these sites jump ship then, out of an estate of 580 hotels, that does not leave an awful lot of Travelodge left out there.
So long Travelodge, an icon of the budget market in the UK and a flag which jumpstarted the budget sector and branding in the region, bringing a whole new group of customers off their friends' sofas and spare beds and into hotels. So for that, thanks.
But the halo benefits have moved on and Travelodge has become the canary for any downturn, always in trouble, always writing off debts, irritating owners, being shuffled around. The budget sector has also moved on. What was once 'budget' now has many segments, from the super budget of easyHotel to those which border on the mid market at Premier Inn. And for the landlord, this has meant an evolution in filling rooms. Premier Inn takes over 90% of its booking direct, keeping costs low. And as Magnuson notes, you have to look at other routes to fill rooms consistently.
Who will replace Travelodge? We should know soon. And, for whoever wins, the prize of instant UK budget presence.
About Magnuson Hotels
Magnuson Hotels, headquartered in London UK and Spokane WA stands as a top 20 global chain with over 65,000 hotels and 700 airlines on its worldwide booking platform www.magnusonhotels.com.  Founded in 2003, Magnuson Hotels gives independently minded hotel owners a way to achieve global brand support at a fraction of the cost of traditional franchise chains. In 2019, the company outperformed the USA STR RevPAR (0.9 percent) by 20X.
Magnuson Hotels'  Q1 2020 performance report can be found here.
For more information visit magnusonhotels.com or email info@magnusonhotels.com
US +1 509 747 8713    UK +44 20 3051 2724